The feeling of watching a live game can be so overwhelming. From excitement to annoyance and plain anger – there's no limit to the flush of emotions present at a baseball tournament.
These feelings can cause us to disturb the view of other fans or hurt their emotions because we can't keep ours in check.
So we've come up with 8 things you should never do so everyone can have a good time at a baseball game, including the players.
1. Avoid Aiming for the Ball in Play
The enthusiasm of the baseball game is real. It may push you to want to touch the baseball when it reaches your vicinity. Nonetheless, don't try to catch the ball or get in its way in any manner.
Even though you're a baseball fanatic, you may end up being excused out of the ballpark if you're found guilty of this offense. That only means that you've wasted your ticket and time. Moreover, snagging a live ball may alter the game completely.
2. Don't Be Rude
The joy of every sports spectator is watching the game they've paid a ticket for without any distraction. Hence, it doesn't matter if you find a player to be unimpressive, annoying, or even exceptional; never be the fan screaming, standing, and hindering the view of other spectators. Please keep your excitement in check and accord respect to other onlookers.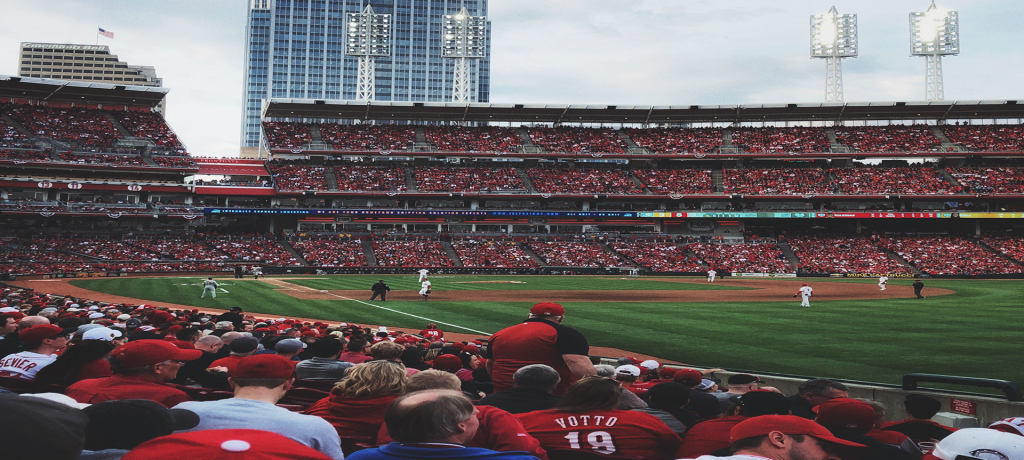 3. Don't Go into the Field
In every sport, we've seen at least a fanatic who ran into the field while the game was ongoing. A bout of emotions may propel you to carry out this misconduct but resist the urge cause it comes with a penalty. More so, you may end up hiring an attorney to defend you in court for that crime. The severity of the punishment also differs based on local laws. So refrain from putting your running skill to practice while watching a baseball game.
4. Avoid Doing The Wave
Never be one of a faction of spectators who briefly stand, shout, lift their arms and then rapidly sit during a baseball game.
The wave is downright boorish, given that baseball is a game of patience and requires attention like any other sport. Besides, this accurate illustration of metachronal rhythm discourages the players, consequently ruining the game.
5. Don't Fight for a Baseball
If we weren't passionate about the baseball game, we wouldn't go to watch, right? Nonetheless, never fight to keep a baseball. Remember that you're not entitled to it, and anyone can keep a baseball thrown into their proximity. If you feel cheated out of it, kindly let the ball go and continue enjoying the game.
6. Keep Your Shirt on Your Body
There's never the perfect time to take off your shirt during a baseball game. This misbehavior is a source of distraction for other spectators. So consider the weather before choosing the cloth to wear to the sporting event. And be bespectacled if it's a sunny day. However, if excitement would make you go partly unclad, kindly put your emotions in check.
7. Don't be in a Hurry to Go
Is your team losing, and you feel like throwing in the towel? Don't. The beauty of the game is staying till the end unless you have to leave to attend to pressing matters.
Staying till the last minute only means you've put your ticket to fair use. Even a losing team may finally make a comeback in the end; it happens in real life, too, not just in the movies. If the reverse happens to be the case, giving your team your support will mean much to them, and may inspire them to improve their physical performance before their next game. So stay to the end to celebrate or encourage your team. It's a win-win situation.
8. Don't Propose at a Baseball Game
We understand your love for the game. However, never propose to your partner during a baseball match. Kindly find a better place to arrange a lovely public proposal without getting on the nerves of onlookers.
Having known the ethics of the baseball game, enjoy the game by sticking to the rules.
Besides, the best water filter pitcher will complement the best water ionizer to give you some clean water to drink both at home and in the baseball game.