Q&A WITH JACK KLUESNER OF BASEBALL DIAMONDS FOR AFRICA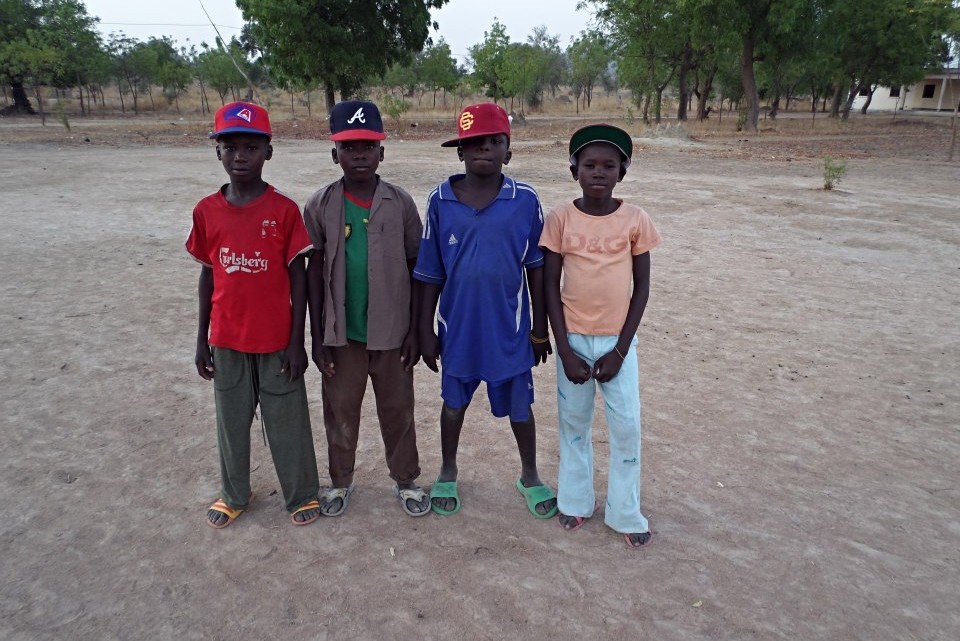 The international expansion of baseball has always been an aspect of the business of the sport that's fascinated me. The commercial benefits of the growth of Major League Baseball are obvious, as new markets bring additional fans and additional talent, which both in turn lead to increased popularity and therefore dollars. Yet, for baseball really to catch on in emerging markets, the game must grow on a grassroots, localized level as well. This grassroots growth does wonders for increasing the overall popularity of the game, but its impact is multi-faceted, as it can stimulate economic opportunities and offer individuals, on an international scale, the opportunity to reap the social benefits associated with the sport. Furthermore, these economic opportunities and social benefits can have profound impacts on the quality of life in a given region.
In the latest edition of Batting Leadoff Q&A, we were able to sit down with Jack Kluesner, the founder of a growing organization Baseball Diamonds for Africa (formerly Diamonds for Cameroon), that is working to spread the game in a landscape with little baseball background. Kluesner has already started a baseball league in Northern Cameroon and is hoping that the success of his initial league will lead to larger scale growth throughout the continent.
 1.)   Can you describe the economic, social, and educational environment of the northern region of Cameroon in which your first league started? 
Cameroon is an extremely diverse country. There are more than 200 local languages and many different ethnic groups. The northern region is part of the Sahel, which is an arid area just south of the Sahara desert. Economically, most people in the north are farmers or cattle herders. Kaele, the town where I lived, was split between the Mundang tribe, made up of Christians, and the Fulbe tribe, which is primarily Muslim. Of the two, the Fulbe are the major players in the marketplace where I did most of my daily shopping.Many of the social and education issues in the area have to do with lack of resources andfundamental poverty. Unfortunately, the northern region of Cameroon has become increasingly unstable because of a terrorist organization called Boko Haram. Though they reside in Northeastern Nigeria, the group has begun activities in the northern part of Cameroon. This instability forced many Peace Corps volunteers—myself included—to leave the region. Though the situation might seem grave, the majority of the country is very peaceful, and Cameroon has the opportunity to grow in the future.
2.) What are the biggest challenges that face organization's such as your growing the game at a grassroots level abroad? 
A basic lack of knowledge of the game is by far the biggest challenge. For example, I went to a dried up riverbed to play home run derby with a few American friends. All of the sudden, lots of children showed up and began shagging balls. There is definitely a curiosity for the sport, but explaining the rules and basic concepts of baseball was the hardest part.
3.) What are the biggest challenges teaching the game to kids with no experience watching it? 
It's so interesting! The biggest challenge is that you have no idea what they will do with the equipment! I had pitchers in full catchers gear, batters running to first while swinging the bat, and left fielders trying to bare hand a pop fly. It takes a small orientation and safety lesson to get everyone acquainted with the equipment, but it is a very important lesson and gets kids interested to learn more.
4.) What aspects of the game appeal the most to new players? (I think a lot of people in the states take baseball for granted so it'd be interesting what aspects of the game appeal to people completely new to it)
Obviously, everyone likes to bat, so that was the most exciting, but scary, part. Exciting because there is no feeling like connecting the bat with the ball, but scary because we had farmers, cattle, and donkeys walking through our fields – I was hoping no one was going to get hit! Fielding was a lot of fun, but not many of the players were very good at catching fly balls. At the end of practice I would let those who caught one fly ball skip conditioning. Also, I got a sense that they enjoyed the team aspect of baseball, and that kept bringing them back each week.
5.) How do you think growth of the game at the grassroots level can positively impact the sport as a whole? 
I think that grassroots-level exposure is important for the international baseball market to grow. In the US, many people's early memories are throwing a baseball or going to a game. To succeed as a world sport, baseball needs to get that type of exposure all over the world.
6.) What advice would you give to someone trying to start a similar program in another part of the world? 
I would tell them to be patient, but diligent. I started off with kickball every day. It was an easy way to teach them the rules. Plus, every student knows how to kick a soccer ball. Also, networking was crucial for my long term success. When I would visit larger cities, I would speak to university sports directors. Eventually, through these contacts, I was able to get in contact with the Minister of Sport for the entire country. Without those conversations, I would not have been able to work with their national baseball federation!
7.) How do you think playing baseball can enhance the quality of life of those in countries such as Cameroon?
I think its biggest impact would be cultural exchange. When you learn about another regions sport, you learn about the people from that country. I think it exposes Cameroonians to different parts of the United States, Japan and wherever else baseball is played. It also creates a sense of diversity for youth, who often only have experience with soccer. I think giving youths options is vital to success, and a vibrant baseball culture would create another great opportunity for Cameroonians.
8.) What are your plans for the future of the organization?
Baseball Diamonds for Africa is seeking opportunities at universities throughout West Africa. Currently, we are in the planning phase which includes establishing a baseball network in individuals in West Africa. Our next goal is to establish 4 teams in Ghana and 4 teams in Cameroon atvariousuniversities. I played baseball while studying at the University of Ghana and saw a great opportunity for it to grow. AnotheraspectI am reallyexcitedabout is the exchange program. I would love to see American players go to West Africa and West African players come to the United States. Occasions like that not only help the game, but also open people's eyes to different opportunities.
Q&A WITH DAN BUDREIKA OF THE MIAMI MARLINS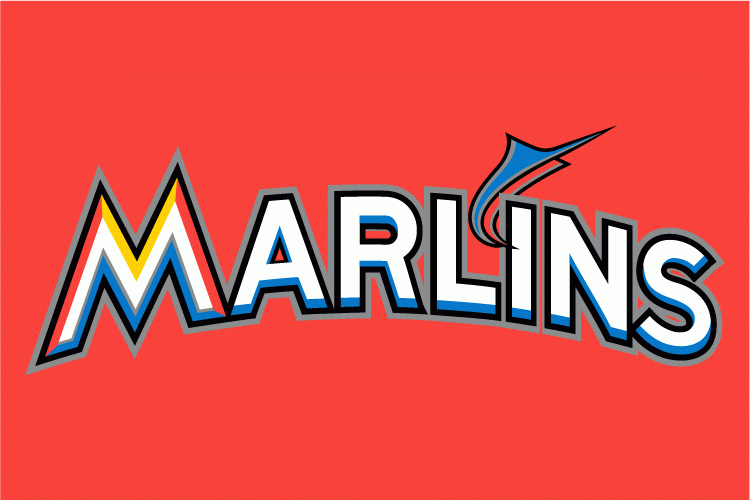 Dan Budreika is the Minor League Video Coordinator for the Miami Marlins. Dan was kind enough to chat with me this week about his foray into the baseball industry. This account offers insight on each of Dan's stops along the way, as well as a wealth of advice for others hoping to work their way into baseball.
Hudson Belinsky: What is your position and what exactly does that position entail?
Dan Budreika: I'm the Minor League Video Coordinator with the Miami Marlins. It's a newly created position in 2014. This upcoming season will be the first season where we've had minor league video at all of the full-season affiliates. What I'm doing is overseeing our day-to-day efforts with the minor league video program and helping establish our program—what it's going to be and where it's going. The macro goal is to provide the best video library possible to our players, coaches, front office staff members. Next year is going to be a big year for us with expansion of the program. Last year it was something I did—I ran the video database at High-A and Rookie Ball at the complex, looking forwarding to having a few others as a part of the video program staff this season. So I oversee the daily efforts and the organization of it and make sure that whatever video requests people in our organization want, we can provide them.
HB: So is it mostly for player development purposes? Or do you keep track of other teams coming in to your stadiums as well?
DB: Mostly it's for player development purposes and our internal use, but you can certainly learn a lot from the video captured of opposing players in a variety of ways.
HB: How did you get there? What prepared you to take on a position like this?
DB: I've been really passionate about baseball since I was very young and always found myself asking questions about the game. I played from tee ball through high school. I was a catcher growing up, and I found myself always thinking about the game—how can I get better? And why did this happen in the game? Why did someone deploy this strategy at this point in the game? And it just turned into something where when I evaluated myself and realized I was not going to play in college, I was 16 years old and decided 'Hey I don't want to do this any more, actually playing. I want to focus my efforts otherwise.' And it all started at a very young age playing simulation baseball—not to be confused with fantasy baseball—simulation, computer-based baseball at age 13. That was an unbelievable experience and where the majority of my free time went during those days—you had your own roster, and there was a grading system for the players and their tools and abilities, and the statistics were pretty in-depth at the time. The game had 30 other teams and general managers and you had a big league roster and minor league system, and you could trade players and there was a free agent draft. There were no player salaries or contracts, but it was very realistic as a late 90's computer game. And we probably got through three or four seasons in one calendar year. It was something I became very, very hooked on and building my team at a young age with different roster strategies. During those days I would write out line-up ideas and draft up trade proposals on the school bus and during class time that I would later propose when I signed onto Instant Messenger after school. I remember thinking, as I was doing this throughout high school and as a Catcher on the school team, 'Hey I want to work for a team. This is something I want to do. I want to get into baseball operations or scouting, player evaluation, or player development and learn as much as I can and find an internship.'
After I stopped playing at age 16 I started putting my thoughts on paper and writing as many people as I could. Just reaching out and asking for advice and saying 'Hey I'd really appreciate to be considered for an internship within your organization.' And I cast a really wide net and I was really fortunate that there were some people who really helped out a young age and were responsive, despite my youth and inexperience. To be honest, I didn't really know what I was doing at that point in time and looking back on it I do kind of cringe at some of the things I wrote at a young age and how I reached out to people but one thing I realized is when you're young, especially that young, you can take more risks and people are more receptive to it. It's almost like they see that you have a high ceiling, just like a player, a very young, raw player out of HS or the Dominican. If you're a young guy who wants to work in baseball you're probably going to make mistakes and say some things that aren't the best at that time but the important part is to learn from them. So, I reached out to a lot of people and I remember Peter Woodfork and Neal Huntington were some of the first baseball executives that consistently stayed in touch with me and gave me some great advice and that's always something that will be forever appreciated.
There's many others that I could name, and I ended up sending emails out to the Washington Nationals because I was from northern Virginia and I figured I should try to get a summer internship close to home. And one day seemingly just by chance, Stan Kasten wrote me back and he told me to stay in touch and offered me some great advice and a few months later I got an email from the HR department from the Nationals saying that they were interested in offering me an internship and asked for more information and said that Stan Kasten passed along my information to them. I remember sitting at my computer in complete shock and stoked at the same time and it probably shouldn't have been that easy, but the fact of the matter is I just got really, really lucky and ended up taking my first internship in the summer of 2007 in ballpark operations with the Washington Nationals. It was a great experience. I learned the day-to-day workings and how teams operate and one thing lead to another and one thing I learned about this game is you can never be above any task and you can't leave any stone unturned. That led to another internship with the Nationals as one of their minor league video interns with their High-A team in Potomac in 2008, and that was a great team. I learned a lot; they were Carolina League champions that year. Had a great club with guys like Ross Detwiler and Jordan Zimmerman. I learned a lot from the manager there, Randy Knorr.. And people like Mark Scialabba and Adam Cromie really taught me a lot during those formative years when I was first starting out working in baseball and helped guide me in the right direction.
I had two internships with an organization under my belt by the time I went to college and I think that really helped me get a jumpstart amongst the competition in this very competitive field. I was fortunate enough that I managed to get a summer internship between all of my college years as well which is very challenging as those summer internships can be very rare to find. In the summer of 2009 I interned with Baseball America. I was an editorial intern and worked with quality people. Learned a lot about journalism and the media in baseball and how that works. It was a great experience and one thing it taught me too was that I did not want to be a writer; I was not a journalist. I got a lot out of it because I got to go to different amateur showcases and USA baseball tournaments. I remember seeing Bryce Harper and Manny Machado when they were very young, before their draft years. And that was very beneficial to see that baseline of what a top amateur player looks like.
Then I did some more writing my sophomore year of college at FanGraphs, writing about players and providing my own projections on players. It was a good way to get some exposure on a website like that and to demonstrate my abilities. And that was the first year I went to the Winter Meetings. I went to the Winter Meetings, I was 19 years old in Indianapolis in 2009 and I remember rearranging all my final exams so I could just go to the Winter Meetings. And moving exams before and after so I could make that time—and it probably hurt my GPA in hindsight—but I would say it was absolutely worth it. I remember it was very cold in Indianapolis that year and I just went there as a wide-eyed, young 19-year-old kid just hanging around the lobby—I like to call it professionally loitering—for 20 hours a day. Just talking to as many people as I could and setting up meetings with people and I did a lot of work beforehand trying to best align myself. I met some great people and one thing led to another and Karl Mueller helped get me an interview with the Brewers minor league video department. I landed the internship with the Milwaukee Brewers in their minor league video department for the 2010 season in Helena, MT with their short-season, Pioneer League affiliate. It was a great experience, great staff there. Learned a lot from the Brewers staff that year and they won the Pioneer League championship; it was a good club. That taught me a lot about seeing players at the lower levels of the minor league system and really further cemented my understanding and knowledge about video scouting and its importance and how it can help players, how it can help staff, and all the rovers. And I learned a lot from people like Tom Flanagan, Dan O'Brien, Matt Kerls and the manager Joe Ayrault. Good people in the organization that treated me well, and that helped opened the door for the next year in 2011 a summer internship in baseball operations and amateur scouting with the Brewers.
I was based out of Milwaukee, and I was pretty lucky to make that jump from Helena one summer to Milwaukee the next when they had a great season and they won the NL Central. I did a lot of the day-to-day administration and prep and whatever help they needed in the baseball ops department and focused mainly on the amateur draft and that was my first draft and it was a great learning experience. Those people all treated me very well. I learned a lot. And that's one thing I've learned in this game. Especially as a young guy, you're really never wrong by just listening. If you're privileged enough to be in the corner of a room during a meeting, just bear down and get locked in and just listen. It's better to be seen than heard. You don't need to say anything unless asked, you learn a lot from listening and you're never wrong by just listening. When you have a ton of experience in the room, people with hundreds, maybe thousands, of years of experience when you have your entire scouting department and player development departments together it's just beneficial to do as you're told, listen, and learn.
The next year I graduated from Duquesne University. My degree was in Business Administration with a double major in marketing and sports marketing. The people there that run the sports marketing program, Steve Greenberg and Ronald Dick, are great resources and have a wealth of knowledge to share. They treated me well and always shot me straight, told me how it was whenever I asked them a question. They taught me a lot about what it takes to work in sports and I'll forever feel indebted to them for the help and assistance they provided me. After I graduated in 2012, I had an internship with the Philadelphia Phillies once again in minor league video up in Lakewood, NJ, the Blueclaws of the Sally League. Once again, a great staff there and always fun to learn from baseball lifers like Legger [Greg Legg]. Learned a lot and was part of the Phillies inaugural minor league video program where I learned about BATS and the different video programs and got up to speed with what the industry standard was with video. Once again, helped my evaluation skills, seeing different players and many on their first full season assignments. And when the team was on the road I remember going out to Double-A games in Trenton pretty often just to see more games and meet as many people as a I could, different scouts, and soak up as much as I could by seeing two different levels. I'm a real big advocate of writing down and documenting what you see. It's not always going to be correct. Nobody is always right in this game, but it's good to always look back on what you said at that time and how you can learn from it and it helps you learn more about yourself. How were you right on this, how were you wrong on this and what can you take from it? That's something I've been doing since 2008 and I look back at some of the things I wrote, five or six years ago and it's extremely humbling, but that's how you learn, you never stop learning in this game. So that was a good summer for me and that's one thing about this game, it never comes easy, not many great things do. It's really the survival of the fittest and I really do believe that the cream rises to the top. You've really got to have a strong work ethic, persevere, and be resilient to find those opportunities and once you find one you need to make the most of it.
After that internship with the Phillies, I moved back to Pittsburgh where I had gone to school and worked full-time hours between two insurance companies within their marketing and sales departments and it wasn't the funnest of work but I learned a lot and how to connect with different people. It was good to kind of swallow my pride and really cement and crystallize the aspirations that 'Hey I really want to work in baseball and need to find a way to make this happen' because I just don't enjoy nearly as much this "real job".  During those four or five months I was looking for other opportunities and attended the winter meetings and it ended up leading to the job with the Marlins in 2013 as a Baseball Operations Video Assistant. I had been in touch with them and passed along some of my ideas in terms of a minor league video program and some ideas about what I could do for them and I was fortunate enough that they gave me an opportunity.  Looking back at this past year it's worked out beautifully and my role has expanded. They named me the Minor League Video Coordinator in November of 2013. It's been a fun ride for sure and I couldn't be happier with where I am working with the Marlins.
HB: What advice would you give to people heading to the Winter Meetings for the first time?
DB: That's a great question. I've been to the Winter Meeting four times. Three times looking for a job and one time with a team. It was humbling to attend with a team a few months ago and to be on the other side of that table. The advice I'd give is you really need to prepare in advance to set things up because it's a crazy time for executives and all the people working with the clubs. It's always best to be mindful and respectful of their very busy schedules. So you really need to set things up in advance and prepare and have meetings set up and express your interest early. Really start planning seeds once the regular season ends for teams not in the playoffs and then for playoff bound teams after their postseason ends. My other advice is: It's always good to bring quality work samples or baseball projects and show what you can do and not just talk about. Show something tangible, that's different. So when your name comes up they can say, 'This guy showed us this'. When you see 40 or 50 faces over a few days during interviews it is easy to forget something about someone. But if you have a hard copy of something they provided, that's great and may help you in the long run. And another thing, I think it just comes down to good old-fashioned hard work. If you're not working I can assure you that someone else is and I always tried to keep that in mind during my job searches. I remember when I went I would sleep three or four hours a night, and spend most of my time socializing in the lobby if I did not have a meeting or interview. I know it's expensive to get there. I know it's not the easiest financial burden to deal with, but when you go just make the most of your time there and maximize the time you have in whatever city the Winter Meetings are at. And plan as many meetings as possible and you have to remember it only takes one 'Yes' in this game. When you get it, you must run with it. I'm a big believer in quality and quantity when it comes to working. If you're willing to put the hard work in and reach out to a lot of people, hundreds of people, and you put together quality work in addition to that quantity, good things tend to happen. If you can't outsmart the competition, then you need to outwork them. And if you deliberately practice something I believe, once again, the cream rises to the top and the hard work and quality work is demonstrated. So if you're really serious about getting a job in baseball those few months before the Winter Meetings need to be taken very seriously and you need to have a stringent plan in place to plan for your future success. If you're all-in it really consumes you. I can assure you of that.
HB: When you were in college, were there any courses that you feel prepared you for your current role or roles you might have in the future?
DB: Yes. I think my accounting classes definitely helped. You learn more attention to detail and how things are going to affect the bottom line for a team. The statistics classes that I had to take for my business degree were very beneficial because you learned about the basic principles like regression and how that can be applied in baseball. It's good to understand those types of things and really master Excel rather than just reading baseball studies and comprehending them. If you're able to sift through and grab that data that can make you a lot more valuable to an organization and make you stand out. I had a Decision Tools for Business Analytics class at Duquesne where we primarily went over Excel, and that was my freshman year and that was really beneficial to me because I had to buy a book for the class that had everything about Excel and I still carry it around with me to this day. If I have to do something in Excel, it explains everything. I think that was a really great class to have, learning and mastering Excel and how you can help explain complicated data in comprehendible formats. Then that was expanded upon in my statistics classes. Also, the marketing classes because you learn basic principles of marketing, but I think people often times forget that marketing yourself is one of the most important things with finding a job, let alone in baseball where it's a really competitive job industry. You can have a great skillset and bring some great things to the table, but if you can't communicate effectively and show people what you can do, then it loses some of its value. So I think for those reasons my marketing classes were very beneficial. Learning how I could stand out, how I could be different, and how I could get noticed. You know, I was always asking myself, when my resume comes across this persons desk, how am I different than the hundreds of quality candidates that are readily available to work within the baseball operations department of a Major League team?
HB: So this will be you second season with the Marlins. What are your goals for your future and the next few years?
DB: My goals in the near future are to see our minor league video program grow and become a tool that is relied upon to help our players and staff get better. Helping our organization in any way possible to win games is the bottom line for me. And I think that just comes with a winning attitude and consistent, strong work ethic. And just supplying as much data as possible for our players and staff to assist with the development and evaluation processes.  I'm fortunate to be working in baseball and enjoy each and every day I'm at the ballpark. I strive to be as well-rounded as possible. My goal is to have a long career in baseball operations, to keep learning, developing good working relationships and to help an organization win the World Series some day because at the end of the day that's what this game is all about.
HB: Any final thoughts or stories?
DB: Talking about what I did to get here, one story that sticks out is from September 2006. I attended an Orioles games and I had my resume in my wallet. That's right when I started this goal of interning with a team. And the co-GMs of the Orioles at the time, Jim Duquette and Mike Flanagan, were presenting the player development awards in September for minor league players of the year. And Jim and Mike are walking off the field into the dugout and I'm behind the dugout in the stands. I'm yelling 'Mr. Duquette can you please take my resume?' and he kind of looks up at me like I'm crazy and then he goes 'Yeah sure, throw it down.'  I paper-planed the resume into the dugout and I remember he caught it and walked into the tunnel. Once again, one of those situations where I wouldn't do that now, but I was so young, pretty green and naïve at the time and figured, 'Why not?'. Jim ended up emailing me the next day reaching out and a few months later he invited me up to his office in Baltimore to talk about a career in baseball so I happily skipped school that day. He provided me with some great advice, introduced me to others in the office and to this day he's been one of my mentors and really helped me throughout my career and provided me with outstanding advice. The story kind of encapsulates everything for me. Being different and standing out, maybe standing out a little too much in that situation, but it sure was unique and showing that you really do enjoy something and that you're passionate about baseball. I rolled the dice in this situation and we both still laugh about this story. He's been very helpful to me throughout my young career and who knows how this would all be if I didn't have the guts to throw my resume into the dugout that day.
Joining Tyrone Brooks' Baseball Industry Network on LinkedIn is a great thing for people who are just starting out or have experience in the game it's really a great thing for people at all levels throughout the industry. I almost think that's like a prerequisite now for anyone trying to get a job in baseball is to get on that LinkedIn group and see everything that Ty has to offer with that group because it can be extremely beneficial to everybody.
In the summer of 2007, when I interned with the Nationals in ballpark operations. You know, you really cannot be above any task and you've got to do whatever it takes. One of my funny stories like that I remember was changing the dead mouse traps in Stan Kasten's office. The RFK stadium was not the nicest facility at that time. I remember changing the traps and thinking to myself  'I really want to work in baseball. This is what I have to do?'  It was pretty funny. I delivered the mail in the office and assisted in other ways but I'll never forget that particular task.
Baseball is a people game. You really need to build a good network. If you build a good network, it can help you in the future, and that's key. And I can't stress that enough. One time I was once told, 'It's not really who you know, but who knows you, and for the right reasons.' So that always stuck with me. People always say 'Well, it's who you know,' but not really it's not that simple. They need to know you too and for the right reasons. And why you're a good fit and how you can potentially help the organization and that's what's really important. So I've always kept that in my back pocket throughout my experiences in this game.
There's a lot of different ways to skin the cat. There's not one cookie cutter way, one size fits all approach to break into the baseball industry. Everyone has their own story.  For me, I think it boils down to being different and showing some passion, fire, and desire, and if you surround yourself with good people, good things tend to happen more often than not.
Featured Image courtesy of www.sportslogos.net